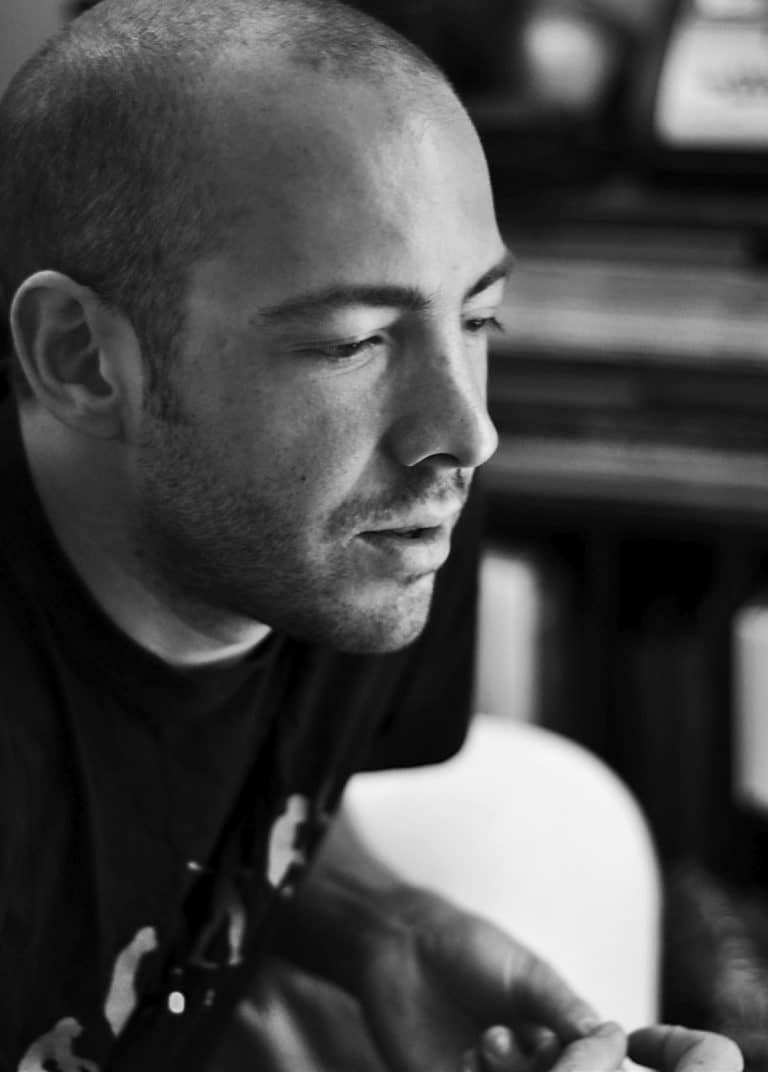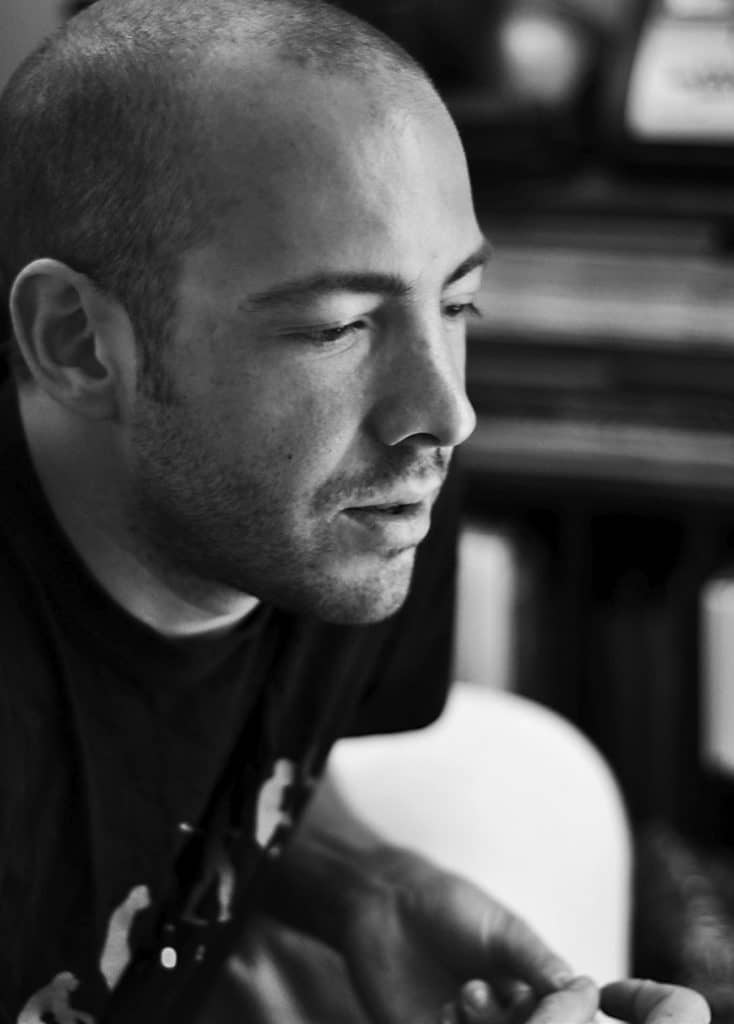 Born in 1976, I studied piano, guitar, bass, and music theory
My musical teachers include Carmen Bezzina, Luiz Arantes, Frédéric Favarel, and @ American School of Modern Music / IMEP Paris College of Music : François Fichu, Steve Carbonara
My first band was named « Seven Tracks », and featured Davis Mouyal on vocals, Paul de Homem Christo on drums, and Nicolas Bollier on bass, we played rock and did gigs in Paris, France
My first release was when Davis Mouyal and I switched to electro / house under then name « Funk Legacy » (What You Gonna Do Baby – Vertigo – 1999)
Then came « Modjo », Yann Destagnol (today known as Yann Destal) and I, met and quickly started recording, our singles included Lady (Hear Me Tonight), Chillin', What I Mean, No More Tears, On Fire, and our album was named « Modjo » (Universal Music)
During the « Modjo » days, we played many live-shows and toured in Europe, Asia, etc, and released many remixes
After this, I started producing & remixing under my own name for various acts (Shaggy, Mylène Farmer, RES, Daby Touré, etc)
Then the studio days followed, Eric Chédeville (Rico The Wizzard / Crydamoure) and I would record, mix, remix, in our studio in Paris, France
We produced the album « Sexuality » for Sébastien Tellier (Record Makers – 2008) with Guy-Manuel de Homem Christo (Daft Punk)
I then worked on many projects with Gregory Louis (Aloud) and sound engineer Yan Memmi @ Studio Marcadet (Billie, Rock'N'Roll Radio, The Yolks, ESSS, etc as well as soundtrack, « Barbecue », « Topoï », « DUELS », « MemoriesLab »)
My current projects include recording an album for Daby Touré (featuring Charlie Winston, Diyar Uren, and more !), with my new producing-partner Raphaël Hara
Stay Tuned !
Born in 1976, I studied piano, guitar, bass, and music theory
My musical teachers include Carmen Bezzina, Luiz Arantes, Frédéric Favarel, and @ American School of Modern Music / IMEP Paris College of Music : François Fichu, Steve Carbonara
My first band was named « Seven Tracks », and featured Davis Mouyal on vocals, Paul de Homem Christo on drums, and Nicolas Bollier on bass, we played rock and did gigs in Paris, France
My first release was when Davis Mouyal and I switched to electro / house under then name « Funk Legacy » (What You Gonna Do Baby – Vertigo – 1999)
Then came « Modjo », Yann Destagnol (today known as Yann Destal) and I, met and quickly started recording, our singles included Lady (Hear Me Tonight), Chillin', What I Mean, No More Tears, On Fire, and our album was named « Modjo » (Universal Music)
During the « Modjo » days, we played many live-shows and toured in Europe, Asia, etc, and released many remixes
After this, I started producing & remixing under my own name for various acts (Shaggy, Mylène Farmer, RES, Daby Touré, etc)
Then the studio days followed, Eric Chédeville (Rico The Wizzard / Crydamoure) and I would record, mix, remix, in our studio in Paris, France
We produced the album « Sexuality » for Sébastien Tellier (Record Makers – 2008) with Guy-Manuel de Homem Christo (Daft Punk)
I then worked on many projects with Gregory Louis (Aloud) and sound engineer Yan Memmi @ Studio Marcadet (Billie, Rock'N'Roll Radio, The Yolks, ESSS, etc as well as soundtrack, « Barbecue », « Topoï », « DUELS », « MemoriesLab »)
My current projects include recording an album for Daby Touré (featuring Charlie Winston, Diyar Uren, and more !), with my new producing-partner Raphaël Hara
Stay Tuned !